You know the rules: pink is for girls and blue is for boys. According to today's decorating standards, this rule is outdated and limited. As these traditions change, neutral sophistication is becoming more popular in nursery design. With many conventional decorating options still leaning towards traditional, gender-based decor, neutral nurseries can seem difficult to design. However, your options stretch far beyond yellow and gray, Don't become discouraged, become inspired!
Start with your color palette
A palette of gray or beige creates a relaxed space that can be customized over time. A neutral wall color is a great rule of thumb when it comes to decorating any space, but is especially important when designing a gender-neutral nursery. This allows you to start incorporating themes and other colors once the baby is born.
If a totally gray nursery is too basic for your tastes, don't be afraid to add color or patterns. The use of color is what helps to differentiate a child's room from any other room in your home. Painting an accent wall or adding a fun and playful wallpaper are great ways to add visual interest to the space.
Less is more
If you want to incorporate a theme, a few key pieces are all a room needs to appear cohesive. Geometrics, animals, and under-the-sea themes are very popular in gender neutral design. Resist the urge to stencil a Pinterest-worthy, intricate jungle scene on the wall. Rather, incorporate the theme with small touches through accessories. Bedding, throw pillows, blankets, and a few decorative elements are great ways to introduce a theme. This also allows you to swap themes as your child grows and their interests change.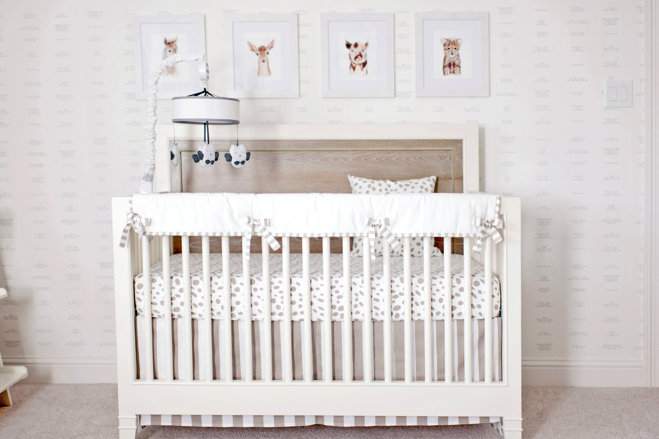 Choose function over fashion
Adaptability is a desirable feature for any child's space. For many new parents it can seem like it only took a few months for their newborn to grow into a toddler. When the new baby arrives, the once very important design of the nursery becomes an afterthought. A design that is able to grow with your child eliminates headaches that your future, child-chasing self will thank you for.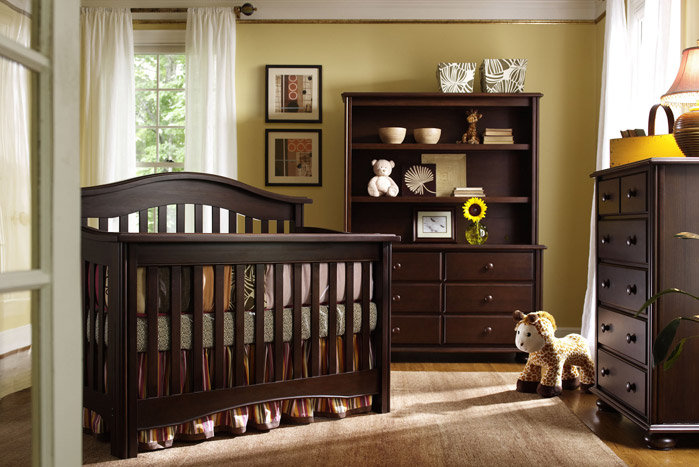 You and your baby will be spending a lot of time in the nursery, making it essential to choose pieces that work well and are comfortable. Choose your furniture wisely, do you really need a separate changing table or can you utilize the top of a dresser that will last well beyond the diaper years? Additionally, some cribs are made to transform into a twin size bed, eliminating the need to shop for a big-kid bed when the time comes. Purchasing a gliding chair in a neutral pattern and using simple wicker baskets for organization make these easy to re-purpose in other parts of your home when they are no longer needed for your baby.
There are plenty of options for gender neutral design and following these tips will help you create a serene yet playful nursery. If you are still looking for ideas, the talented designers at Babel's would be happy to give you even more tips and advice for creating the perfect nursery to grow with the newest addition to your family.